Sexy & Pounding Electronic Music
Inimitable Mixture of Techno, Downtempo and Pop.​
Driven by an uncompromising approach towards music & sound, Rona Geffen is an all DIY musician, artist, sound researcher and sound healer. Producer of Fresh & Nasty beats from the night life and beyond, inspired by everyday city life she creates pounding electronic music, an inimitable mixture of Techno, Downtempo and Pop. Her mastery over the production work as well as her warm & thick voice juxtaposed with an explicit sensual attitude, delivers a booming lush rhythmic and musical world, where everything is allowed & vibrating. In her practice, research and compositions Geffen incorporates sound healing with electronic music. The Alchemy of diffusing genres and practices was always present in Geffen's work as she studied music production and established a career as a Pop-Avantgarde musician and multi disciplinary artist. She released 3 solo albums, the electronic opera STRIKE! and collaborated with artists such as Mad Professor, Ori Lichtick, choreographer Yasmeen Godder and many others.

In 2015 Geffen started an independent sound research which led her to work closely with 4DSOUND and the Spatial Sound Institute as well as establish a practice as a sound healer. Geffen studied various methodologies and instruments in sound and vibrational medicine including vibrational acupuncture with planetary calibrated tuning forks according to Acutonics method (IL, UK), multi instrumental & vocal sound healing as integral medicine at the Sound Healing Academy (UK) and healing with singing bowls at the Sound Healing International Academy (NYC). Geffen's sound research focuses on a new practice combining long forgotten wisdom with now days cutting edge sound technologies. This research culminates in the immersive audio-visual experience "The Sound Is The Scenery" , her sound sources for this work were tuning forks and chimes that resonate the frequencies of planets in our solar system, human voice and percussions - all used in her practice as a sound healer. 'The Sound is the Scenery' creates a meditative ritual and proposing new approaches to healing methods that apply sound and color.

Her latest album Blood Of My Blood (2016) presents tracks ranging from Experimental and world music to Hard Techno; heavy Downbeats, New Jazz and balades. It explores life since the death of her beloved brother Yonatan Naim. Life's journey continues as this album explores the possibility to grow and flourish within a profound loss and pain.
Her debut album "Bilono" (2008) is a blend of extremes, surfing between hard electronica, sexy vocals & heart wrenching violins, creating a unique and pulsating tone. Bilono is the sound of day and night life in Tel-Aviv – from its harsh politics to that constant dripping of the neighbor's air-conditioner, sex and money. Her 2nd album "The Emancipation of Mitzy" (2010) gathers 6 tracks, 5 of which are heavy dance floor oriented reminiscent of techno circa the early 2000's. Its all about heavy tribal beats, massive bass-drums and hectic percussion. This album is more unified by its genre than Bilono, representing hard & pumping Techno for the chaotic crowd and a tribute to Rave culture. Drugs, alcohol, politics and sex are the issues driving the music. Distortions, amplifiers & rhythm are the means to make it come to life. Geffen's also released an EP "Just Fuck Me" (2014) with Meerkat Recordings which includes remixes from Gavana, Anna Bolena and Taapet. The original beat comprises of the signature huge kicks Geffen loves to use and a beautiful violin sample - making it a minimal but completely full and heavy arrangement. Geffen approaches the combination of old-school techno music with traditional sounds. The remixes are unique on their very own. Besides producing hard pumping Techno Music, she is always on the go for other projects and released the electronic opera "STRIKE!" – No Sex in TLVillage, with Ann Streichman & Hilit Rozental (2014), based on the classical play Lysistrata by Aristophanes. STRIKE! is a radical feminist and anti-war re-telling of this iconic story set in present day, to a soundtrack of diverse electronic music. It examines the deeper relations between a state of ongoing war and human rights. Relations which have been proven to affect other aspects of society such as social class, minorities, human and women's rights. STRIKE! incorporates the work and contribution of over twenty cutting edge artists and collaborators, among them are musicians, designers, videographers, Animators, Plastic, fiber & light artists.
Geffen performs regularly around the world, both with her pumping electronic act B.O.M.B. and with a variety of sound healing concerts. Her electronic live performance is as thrilling as her music - tweaking her machines on stage she manipulates her vocal & music in diverse and edgy ways. Combining a whole lot of rhythm and bass, singing & live sampling. Her meditative concerts are creating a sacred realm of tranquility and inner space, the compositions are adjusted to the energetic state of the audience to insure an uplifting, empower and unique experience grounded in respect and love to the energy emanating from the participants.

Geffen is one of the key figures in Beate Kunath documentary "Raw Chicks Berlin" about 11 Berlin based women music producers. While today Berlin based artist Rona Geffen is collaborating with international artists and presented her work in venues, museums and various mixed media events worldwide and had video clips participating in festivals and nominated for awards worldwide. She participated and launched various crews bringing raves and underground parties to Tel Aviv, and is a graduate of "Muzik - School of Creation and Production", majoring in musical production.
​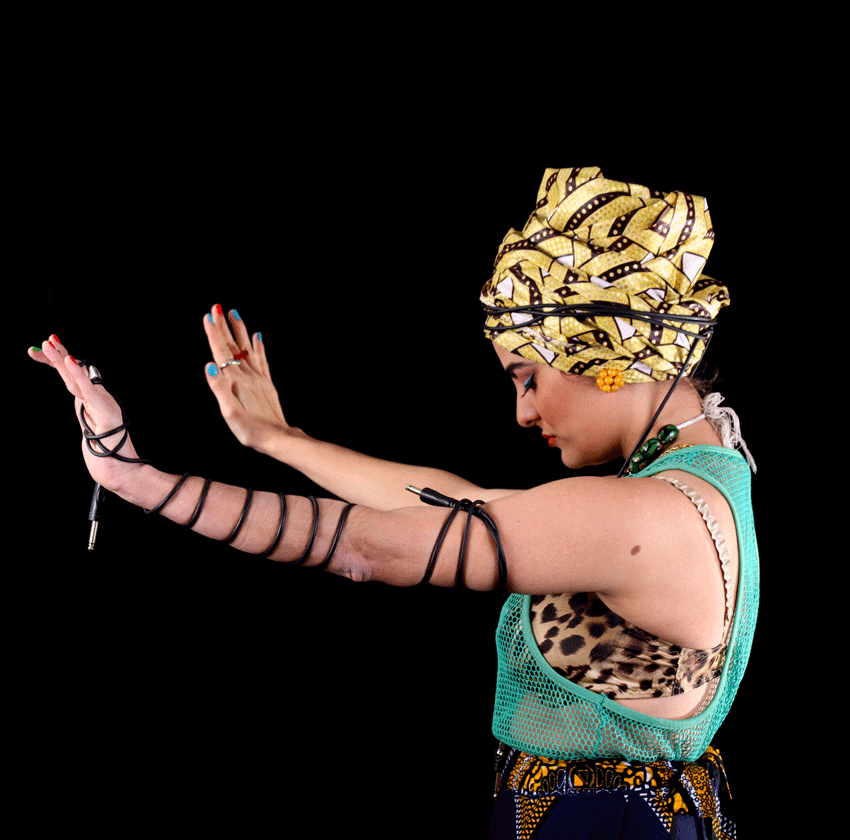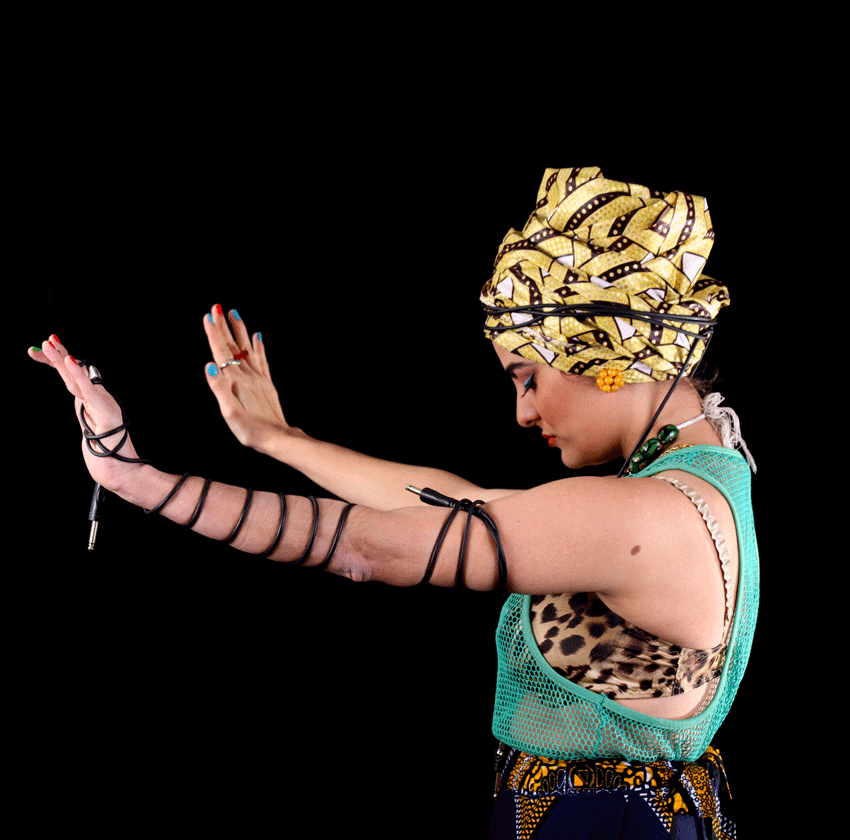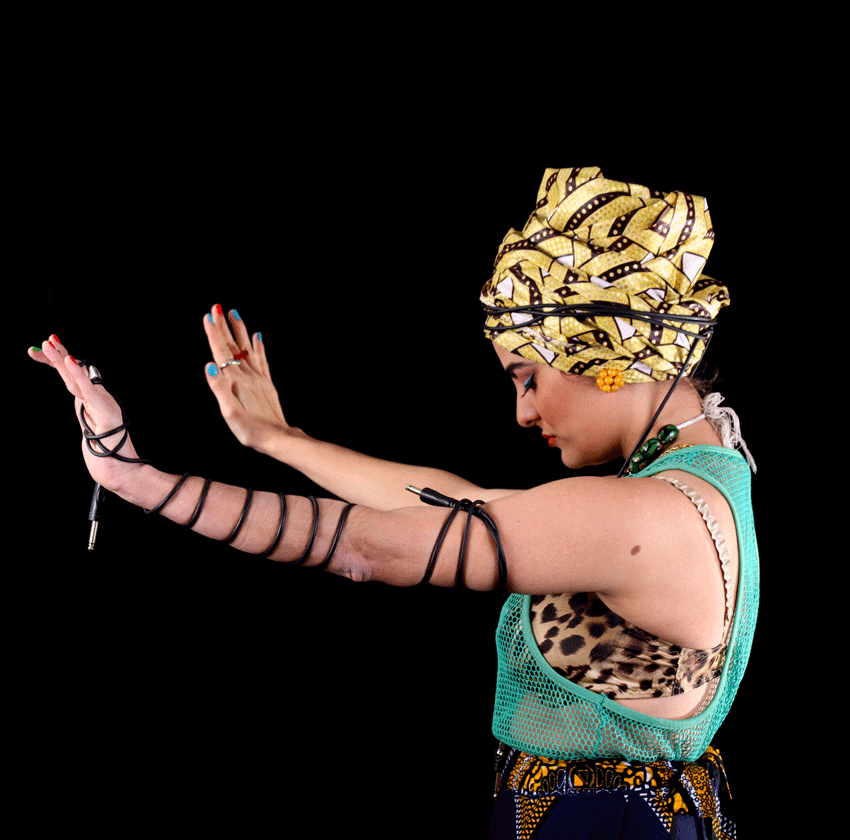 Rona Geffen

Pic by Michael Straub

Rona Geffen

Pic by Adam Cotorceanu

Rona Geffen

Pic by Good Jud

Photography and Graphix: Good Jud Makeup: Ofek.muse.art

Photography: Good Jud Makeup: Ofek.muse.art

Photography: Good Jud Makeup: Ofek.muse.art

Photography: Good Jud Makeup: Ofek.muse.art

Art by Anna Lukashevsky.jpg

Art by Anna Lukashevsky

Art: Yochai Matos

RG

Art: Yochai Matos